A BRIEF HISTORY OF JOSEPH CHARLES BRUGMAN, MD          
Joseph Charles Brugman was born October 31, 1886 in Davenport, IA, the youngest of four brothers.  A sister was later adopted off the orphan train when it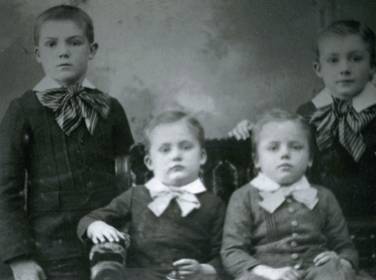 went through town.  Shortly after her arrival the father of the family, John Brugman, died of diphtheria, leaving his wife Mary to raise the five children.
All of the boys went to work before they were even teenagers, beginning a life of hard work, ingenuity, and cooperation that would see them through their lives. The brothers took turns working and putting each other through school.  Joe went to the University of Iowa and then Jefferson Medical School in Philadelphia where he received his M.D. in 1910.   Frank also became a doctor, John a banker, and Bill a business man.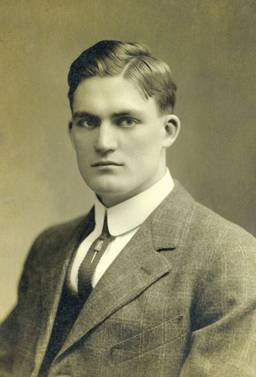 Joe began his medical career in Lost Nation, IA, where he was literally a horse-and-buggy doctor, performing appendectomies on kitchen tables as need be.  He was appointed mayor of the town for a while.  In 1913 he bought his first car and retired the horse.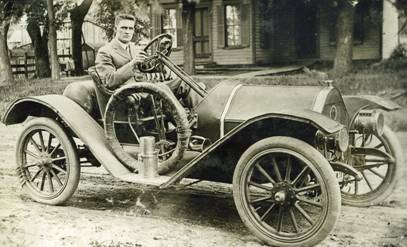 While in Lost Nation he met Lelia Frye, who was an itinerant milliner, and they fell in love and were engaged.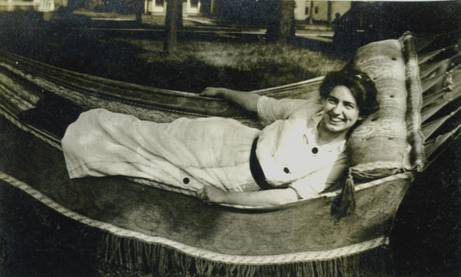 In 1916 Joe took on a medical practice in Sprague, WA.  Lelia rode the train out west, they were married in Seattle the next day, and went on to live in Sprague.
When World War I began, Joe became a navy surgeon and they were assigned to Bremerton, WA.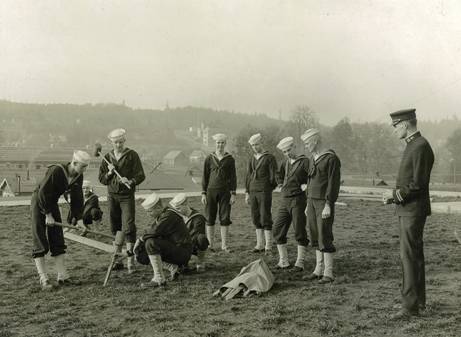 They much enjoyed the social aspects of being a young married couple in the military there.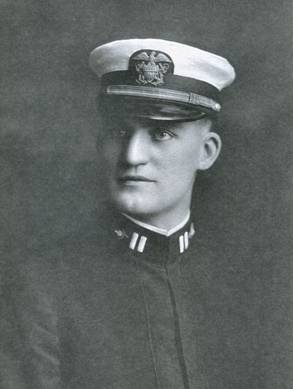 When the war ended, the people of Sprague petitioned the government to release Joe from the service as they were so short of doctors.  He returned to Sprague for a year or two and then decided to pursue the specialty of orthopedic surgery.  In about 1920 he went to Detroit for advanced training in orthopedics---a six week course in those days.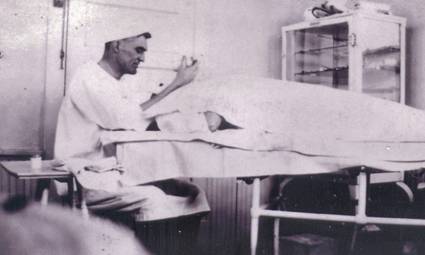 When he returned, he collected Lelia and their young son, Joe, and moved to Seattle. A second boy, Bill, was born in 1921.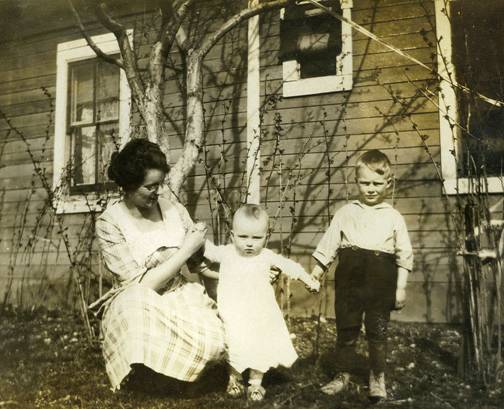 Joe maintained a solo practice in orthopedics from 1920 until his retirement in 1961.  In the early 1920's there were about 8 orthopedic surgeons in Seattle, so Joe joined with them in founding the Seattle Orthopedic Society.  He writes, "It was quite active, and being few in number and well acquainted with each other they did not pull their punches on criticism which kept everybody on their toes and this made orthopedic work in Seattle first class.
"As the specialty of Orthopedics was not too well known in those days, the Seattle Orthopedic Society put on a clinic day once a year, inviting all the general practitioners in the Seattle area in order to let them know what orthopedics was.  The day closed with a banquet.  Each year a prominent orthopedist from the East was brought out."
Eventually the Seattle Orthopedic Society became the North Pacific Orthopedic Society. Joe served as president at various times. He remained active until his advanced age made it impossible to attend the meetings.  In 1978 the society dedicated a golf tournament and trophy to Dr. Joe Brugman in honor of his years of service in behalf of Orthopedics in the Northwest.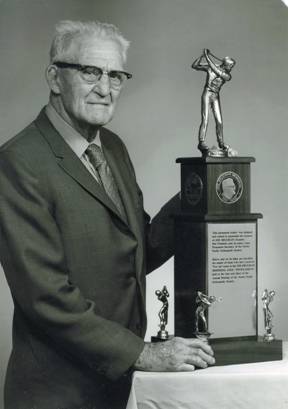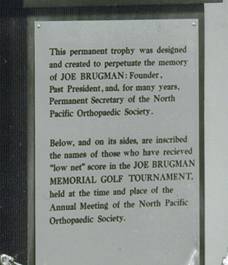 During his medical career, Joe was on the staff of Columbus (later Cabrini) Hospital, founded by St. Francis Cabrini only a few years before his arrival.  He was head of the orthopedics department and functioned as Chief of Staff for a number of years.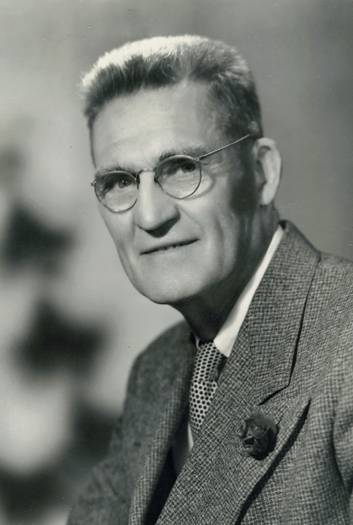 During his long life Joe was an avid fisherman and hunter.  He was involved in the Big Game Council and frequently wrote politicians regarding various issues relating to big game hunting.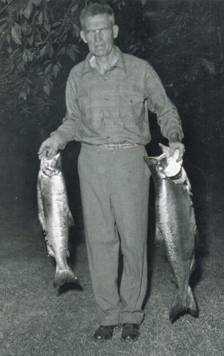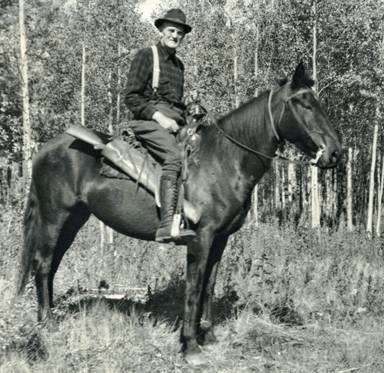 He was also a master wood-worker with a sophisticated wood-working workshop in the basement.   His projects included a dining room set, numerous chairs, occasional tables, chests, hand-carved mirrors, and many other items that his descendants still cherish.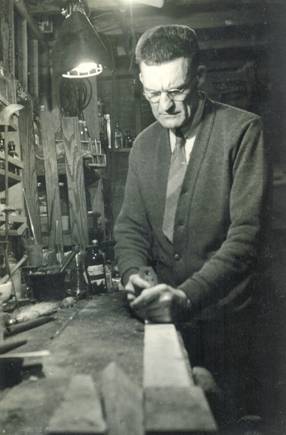 When they first moved to Seattle, Joe and Lelia lived in the University District but moved to Laurelhurst in the early 1930's.   They acquired the 10 acres surrounding the farm they would call Bedside Manor in about 1945, sold their lovely Laurelhurst home, and moved into a little shack on the front of the property  for the next four years while they built the rustic home they would treasure for the next 37 years.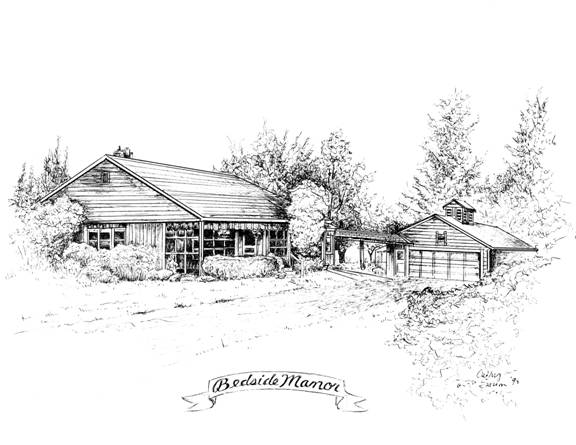 At the end of World War II, lumber, plumbing, and every kind of building material were impossible to buy as the country recovered from the wartime economy.  Not to be deterred, Joe bought a saw mill, had many of the trees on the property felled, and hired a man to run the mill and produce the lumber for the house.  The huge fir supporting beams, the floor joists (some with bark still on them), the 2-by-fours, and the maple flooring were some of the products of the mill.  Although Joe continued his orthopedic practice in Seattle, he put in many hours of work on the house and property in his "spare" time.  When it came time to pour the concrete floor in the basement, the workmen dumped the stuff and left.  Joe stayed up all night spreading and smoothing the concrete on his hands and knees.  In the morning he went to Seattle, to work a full day with bleeding knees.
According the Lelia, "there were 19 buildings on the place that he [Joe] tore down, rebuilding some."  The ones that remained included a barn, a chicken house, a milk house, and a shed. A detached garage was added sometime after the house was finished.  The barn burned down and was replaced in 1960.  The little house on the front lawn was moved across the street once the big house was completed.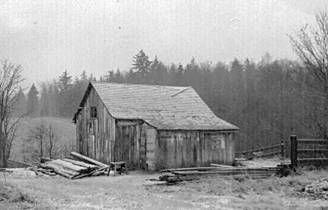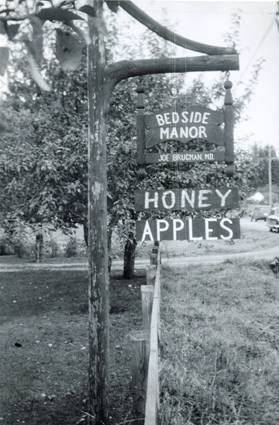 The property had an extensive orchard, including 3 cherry trees, 7 apple, 2 pear, 2 hazelnut, and 4 plum as well as grape vines. A few acres had been a commercial raspberry farm, so for some years they sold raspberries, hiring pickers and selling to fruit packers while also running a u-pick enterprise.  Lelia notes, "many people from the Midwest where raspberries don't grow were so thrilled to see, eat, and pick them."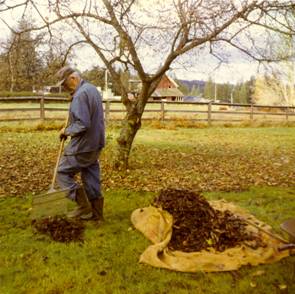 Joe had worked on farms during his Iowa youth and delighted in being a "gentleman farmer".  He hired a distant cousin, John Steyart, to run it for a number of years. There were pigs, chickens, horses, and cows. There were pastures and a large vegetable garden.
Though the livestock were eventually discontinued, Joe and Lelia continued to garden until Joe lost his sight at the age of 94.  They canned fruit and made cider and jam for many years.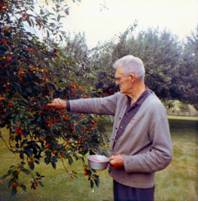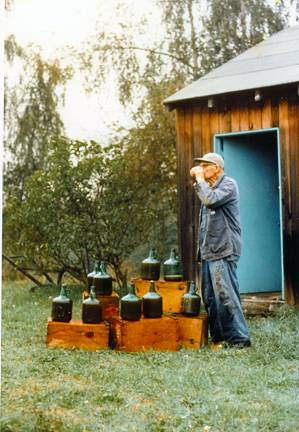 "The Farm" was a gathering place for the entire extended family from its earliest days.  Pappy made sturdy picnic tables and benches from nail kegs and boards which were placed in the shade of the fruit trees. In-laws, "out-laws", berry growers, beekeepers, and medical colleagues from Columbus Hospital attended huge picnics at Bedside Manor. Grandmother noted that it was a lot of work but they were glad to do it.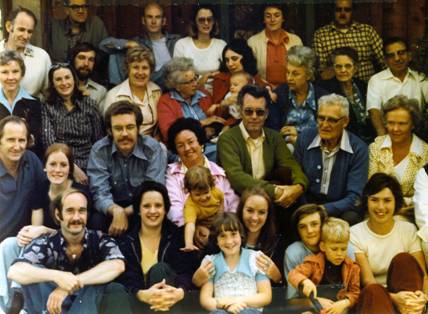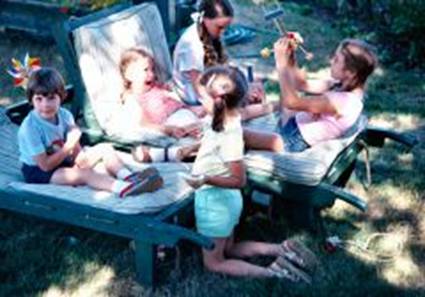 The two sons, Bill and Joe, had moved their families to southern California in the 1950's to find work, but spent every summer at "The Farm" where the 8 grandchildren roamed the rural landscape, rode horses, picked berries, mucked about in the small lake, slept out in the milk house, and built a treasure-house of happy childhood memories.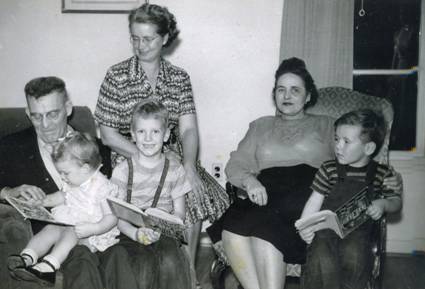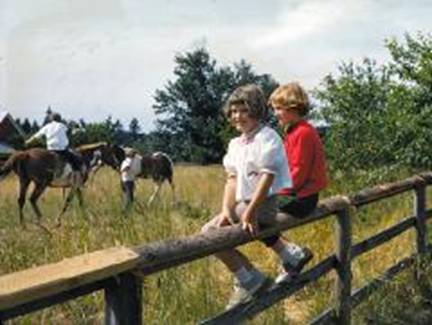 In 1984, at the age of 94, Grandmother got up from dinner, went into the living room, sat down, and quietly passed from this life.  Pappy continued to live in the home he had built until a few days short of his 100th birthday in 1986.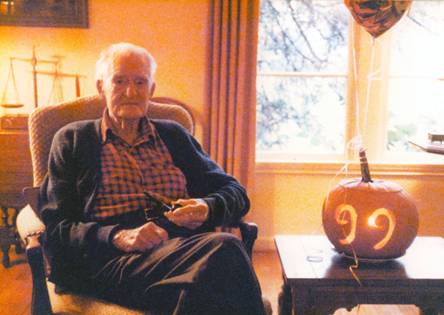 Joe and Lelia's grandson, Barry, and his wife, Christina, purchased the property from the estate in 1986 and spent several months upgrading the interior and finishing the basement. It has been their pleasure to preserve Bedside Manor for the whole family and to share its hospitality with the wider community.